Your company goals for your business change over time…
updated August 1, 2022
We learned that the years of 2020- 2021 and 2022, small businesses are of such importance to all of our communities. In the years of COVID-19, we faced immense challenges.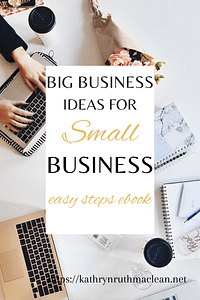 The holidays are the busiest and most crucial time of year for small businesses everywhere in the US and Canada.  I'm sharing resources for small businesses here. My local area was into lockdown for the second time. For a possible 28 days starting on the day after Christmas, boxing day! All those businesses who had planed on boxing day specials to keep there businesses afloat were scrambling.
Our local restaurants have gone from dine- in to take out. In support of that, they are now learning to use social media platforms and having websites created to show what they have to offer. Some are more successful than others at setting up blogs (see this article)
I have a Facebook page for my local area businesses that I have been supporting for several years now.  <Click logo to see this page.
Getting Your Business Online
There are several options to getting your business online.  Many types of platforms for sites such as  Square Space or  Wix or eCommerce sites like Esty, WooCommerce and and Shopify.
I always recommend using WordPress.org as YOU own it with your domain name. Should Wix  go down so does your site. I am a social media campaign specialist and have created many sites for several years. I recommend what I use and love from  my experience.
This site contains affiliate links, which means I can earn a small commission (at no extra cost to you) if you make a purchase. We greatly appreciate your support! Read our full affiliate disclosure.

Simplify
Doing things with a master plan for your company's goals.
What is the financial goal?  How many products or services do you need to do to reach that goal? Start with your calendar. I do my planning using various Trello boards.  I use Asana to plan my projects on a quarterly basis. It emails me my tasks daily. 
It can be attached to Google Calendar, connected to Google Drive items.  Also Airtable has become invaluable for spread sheets, and it's also free.
How To Reach Your Goal? – Spread the word
On Pinterest, I post every day using an automated service called Tailwind to automate my Pinterest traffic. 
For Instagram, I use an automated services, Plann & Sendible. Supported social media networks, blogs & apps. Manage all your pages and profiles in one place. Connect to just about any social network including: Facebook, Twitter, LinkedIn, Instagram, Youtube and more, with direct access to Canva, Google Drive, YouTube and Dropbox.
Try the free trial of Sendible.
My Images For My Articles & for Social Media
I use Canva   (business account) to create templates for social media and articles.
At some point, you just have to stop listening to all the noise. Focus on doing the things that will drive your business forward to success. It's fine to listen to how others manage their businesses, but you have to decide how you will manage your own business  and in your own way.
Setting Priorities
Spending less time on things that don't move the needle for you financially will give you more time to spend on other things that you set up as your priorities for your business. I offer Virtual Assistant services to help you.
Blog On A Regular Basis
Publishing a new post on your blog is fine as long as it leads somewhere. Adding links to landing pages for whatever you are promoting.  Get people on your email list with a landing page promoting your product with an option form that is related to what you eventually want your core product to be.
Use Content upgrades that further this message in your posts. Gather the right people with your opt-ins that you can eventually establish a relationship with that are interested in you and your products.
Your Goals
First, visualize what it is that you do want. Write that out. This year I want to….
Make a actual vision board. Print images, cut out pics, use special words.
Use a calendar to plan your upcoming year with major dates and plug-in projects you want to do each quarter.
I use a secret board on Pinterst to create a vision board for myself.
Plan your month and days with your blogging objectives…
One example – doing a weeks challenge that leads to an eBook you have written that you sell on Amazon.
Track your numbers see what works, what gives you the highest ROI.
Evergreen posts that drive traffic back to your site also work well, even when you don't publish regularly. Most of my traffic comes consistently from Pinterest and Facebook.
It's not easy being a business owner /blogger and most blogs fail because;…..they're focused on ALL THE WRONG THINGS!
Passive income is the kind of income that gives you a life of FREEDOM and FLEXIBILITY with a VERY SPECIFIC APPROACH. – GO FROM inconsistent commissions, to RELIABLE FULL-TIME  income!
….BY CREATING AND SELLING DIGITAL PRODUCTS!
See the links above that lead to two free ebooks.  Starting your own businesses with online sites. Connecting them all using Social Media. And the coolest thing about it is that it works for regular, everyday women, just like you and me!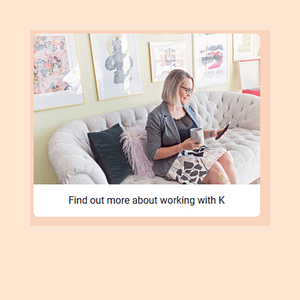 If you would like to chat about your business and what you think you need to move forward with business ideas see my Contact page to book a free 20 min chat.
About Kathryn Maclean    https://www.facebook.com/kathrynrmaclean
A certified Social Media Campaign specialist using Facebook, Twitter Pinterest and Instagram.